---
June 15, 2010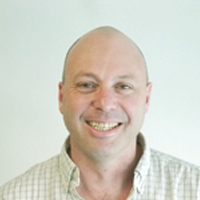 Faculty Research Highlight: Mathematical Biology ■ Computational Neuroscience ■ Dynamical Systems: A Look into the Research of Dr. Horacio G. Rotstein by Sheba Khan
The research of Horacio G. Rotstein, PhD focuses mainly on the study of the biophysical and dynamic mechanisms underlying the generation of rhythmic oscillatory activity in the brain, particularly in the hippocampus and entorhinal cortex.
---
---
October 30, 2009


NJIT Faculty, Staff and Retirees Recognized for Years of Service: 
Martin Katzen, PhD, professor in the department of mathematical sciences (shown here with NJIT President Robert A. Altenkirch), received an award for 45 years of service on Oct. 28 at the 2009 Service Award ceremony and reception.





---
October 27, 2009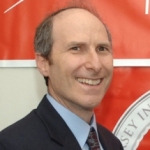 NJIT Prof Sees 70 Percent Chance for Yanks to Win the 2009 World Series:
Mauer, Hanley Ramirez Deserve MVP; Greinke, Lincecum Deserve Cy Young:  NJIT's Bruce Bukiet, a mathematician who has applied mathematical modeling techniques to elucidate the dynamics of run scoring in baseball, has computed the probability of the Yankees and Phillies winning the World Series. He also has computed the most deserving of Major League Baseball's prestigious 2009 Most Valuable Player (MVP) and Cy Young awards.



---
October 14, 2009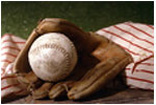 NJIT Baseball Guru Says Yankees, Dodgers Should Make World Series: 
With the League Championship Series set to begin tomorrow, NJIT Mathematics Professor Bruce Bukiet has, once again, analyzed the probability of each team winning their post-season series. Bukiet updates his calculations daily during the Major League Baseball post-season.



---
September 08, 2009

NYC Street Named for NJIT Professor Emerita and Disability-Rights Advocate: 
A sign on the corner of 1st Avenue and East 4th Street in Manhattan was renamed at a ceremony this summer in honor of  Frieda Zames, the late NJIT Associate Professor Emerita of mathematics and disability rights advocate who played a pivotal role in making the NJIT campus accessible to persons with disabilities. Zames, who taught math at NJIT for 27 years, died in 2005 at the age of 72.  Her three decades of advocacy also included pu